First Blood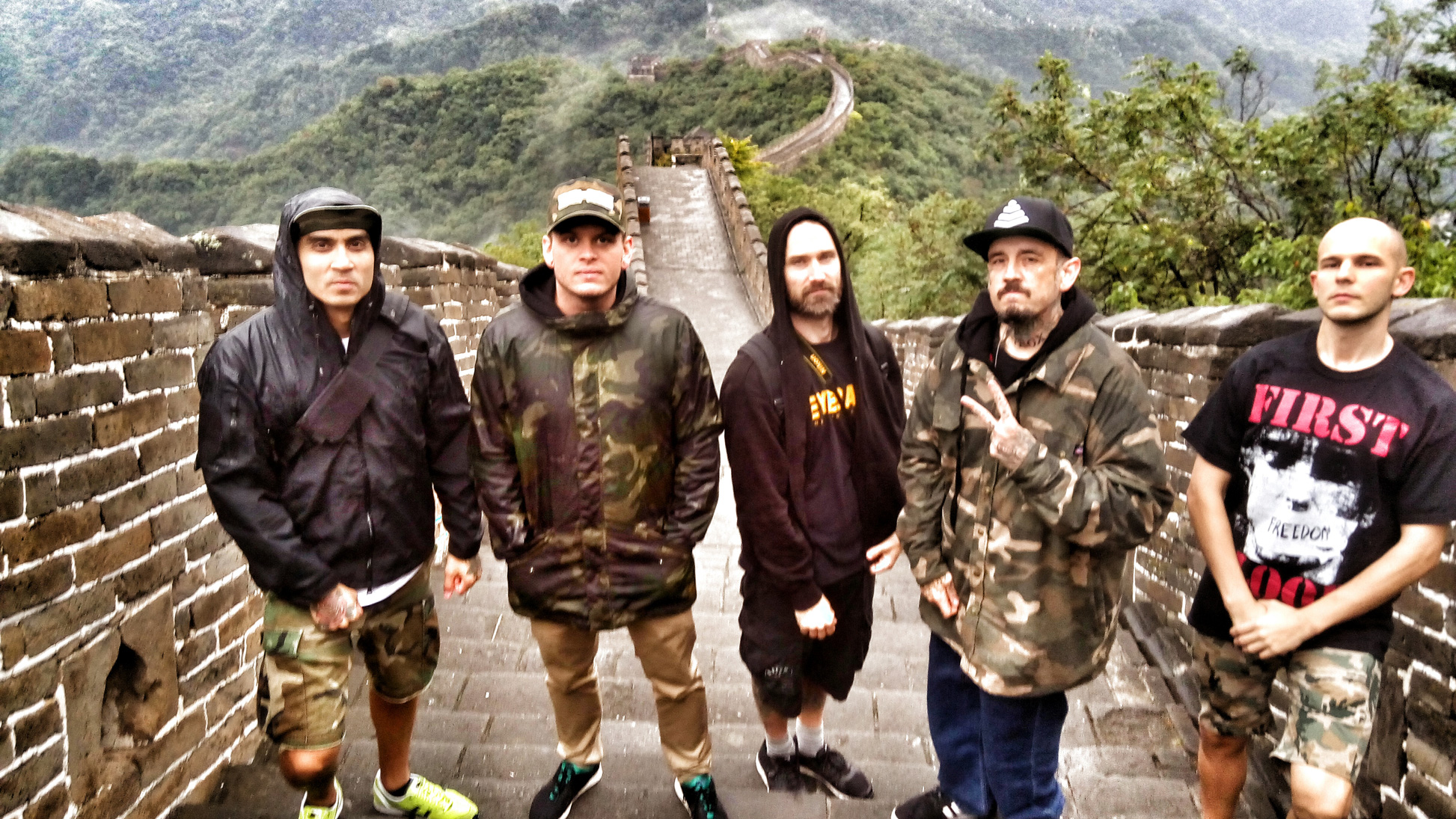 Formed in 2002 in the legendary San Francisco Bay Area California USA, First Blood set out to create straight­forward and crushing metal­edged hardcore music with a pissed ­off, in ­your­ face message. "We just wanted to play music that was right to the point so kids could sing­along and let out their aggressions on the dance floor," states frontman Carl Schwartz about the band's early, no-frills attitude. "We never thought or expected we would be playing shows outside of California, let alone San Francisco." That would soon change.
Upon the self­release of their brutal 5­song DEMO 2002 (later reissued by Bridge9 spin­off Division 36 Records) and a split 7″ Dead Man's Hand Series EP with Philadelphia's Blacklisted in 2004 on Deathwish Inc, First Blood soon hit the road to unleash their fury upon the world in promotion of their debut 2006 full­length release entitled "Killafornia" on Trustkill Records.
"We had our sights set on touring in every underground music scene possible so as many kids had a chance to see First Blood and hear our message," states Carl. The band would soon light radar screens in more than 30 countries worldwide, with devoted listeners across the United States, Canada, Europe, United Kingdom, Australia, New Zealand, Mexico, Hong Kong, Phillipines, Thailand, Indonesia, Malaysia, Singapore, Japan, and beyond. Sharing the stage with world­class acts such as Cro­Mags, Comeback Kid, H2O, Ignite, Sick Of It All, Agnostic Front, Hatebreed, Madball, Terror, Napalm Death, Exodus, Gorilla Biscuits, Earth Crisis, Strife, The Path Of Resistance, Stick To Your Guns, Death Before Dishonor, Gallows, Born From Pain, Decapitated, and many more, First Blood has become an unstoppable force and staple of the hardcore community.
Videos